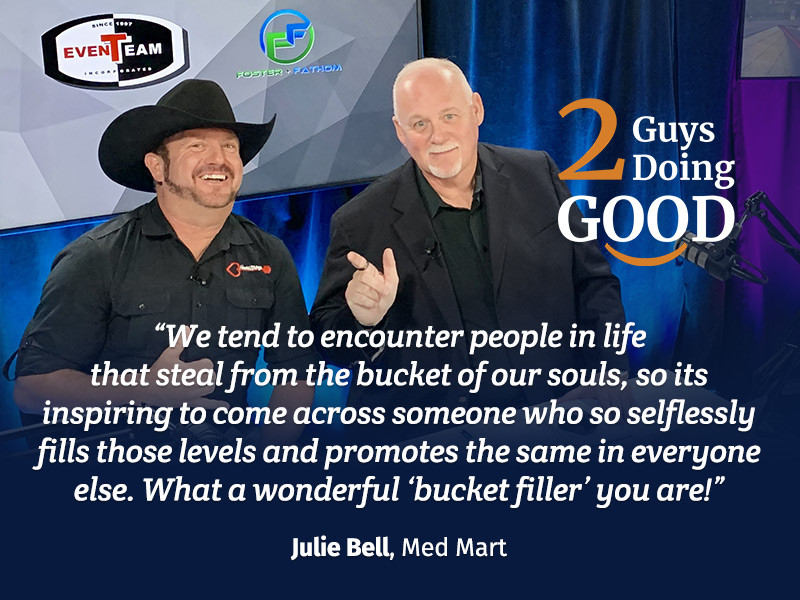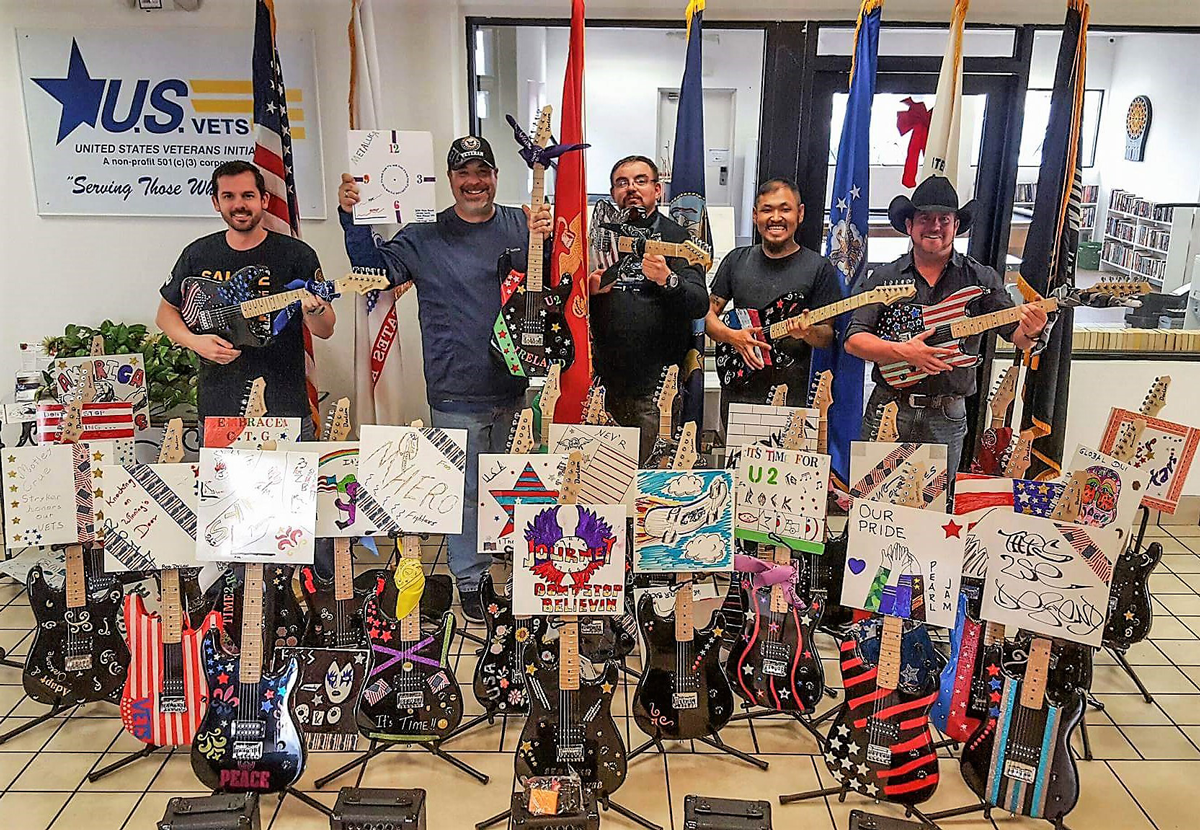 Freedom Strings: The Healing Power of Music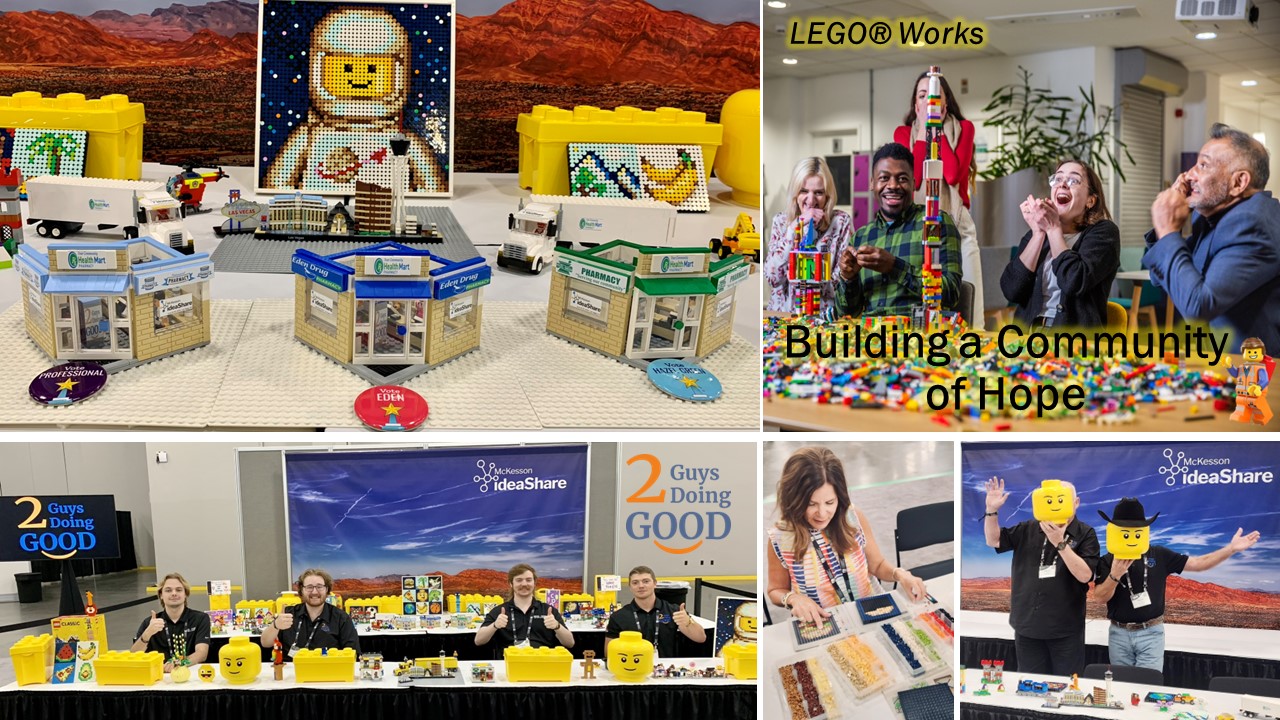 Building a Community of Hope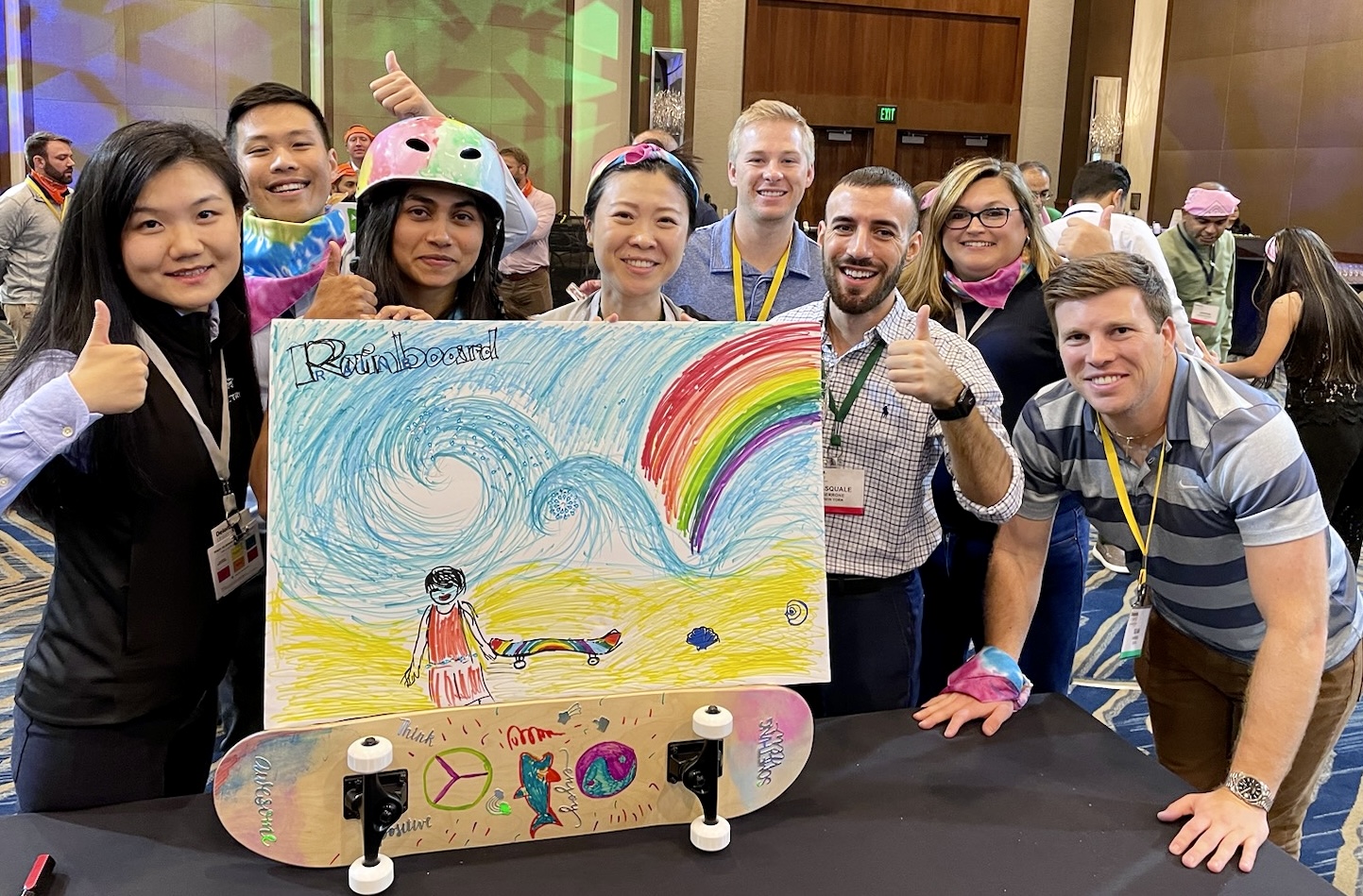 Sk8Board Skills– 180° of Goodness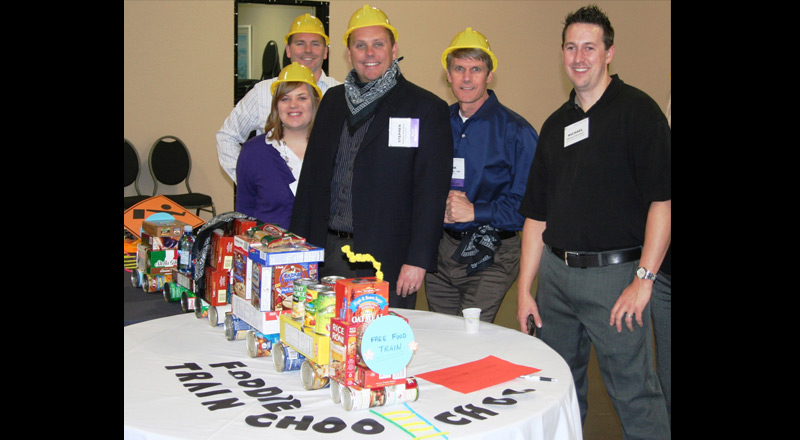 FIGHT HUNGER Games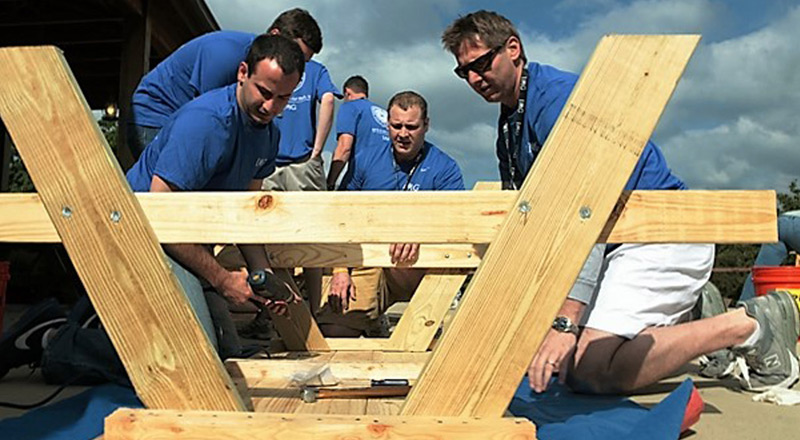 Community Service Projects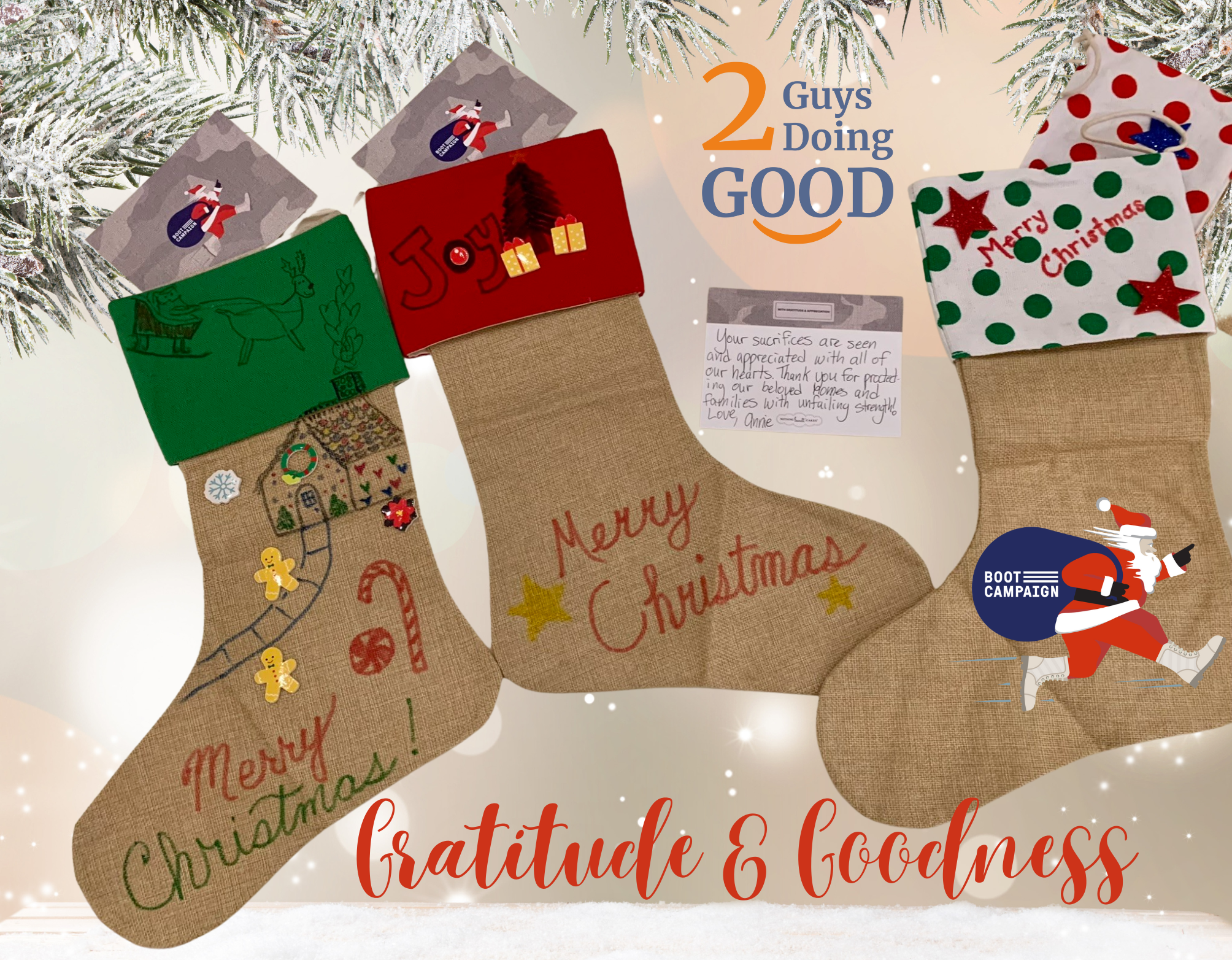 A Stocking Full of Joy!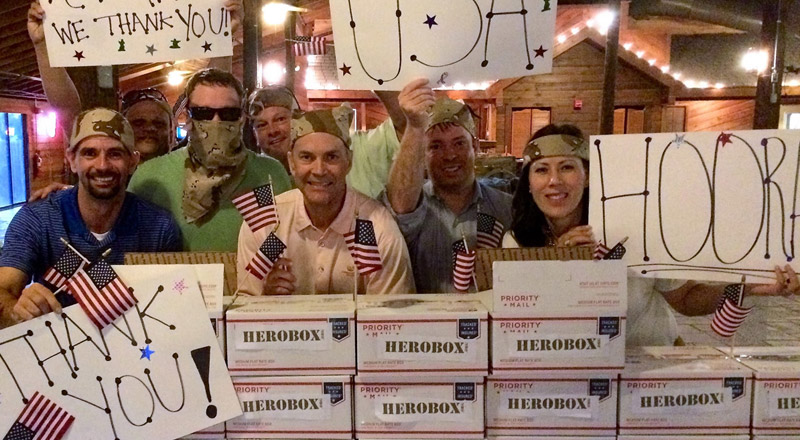 Home FOR The Brave!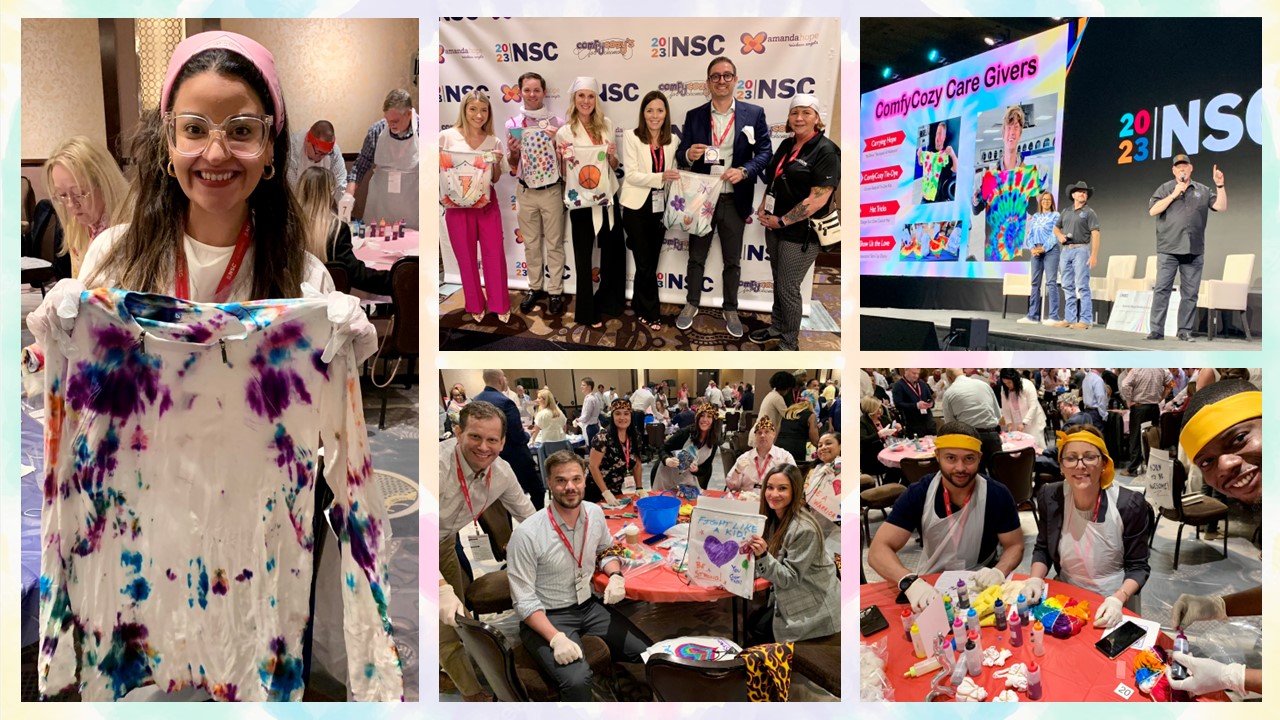 ComfyCozy Caregivers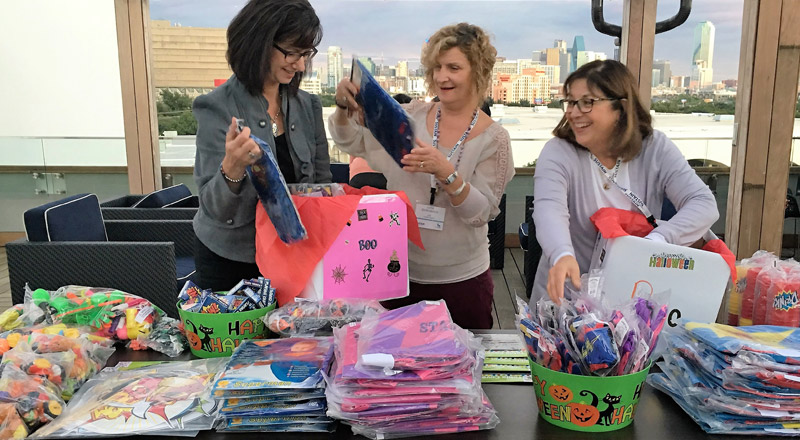 BIG Box of Smiles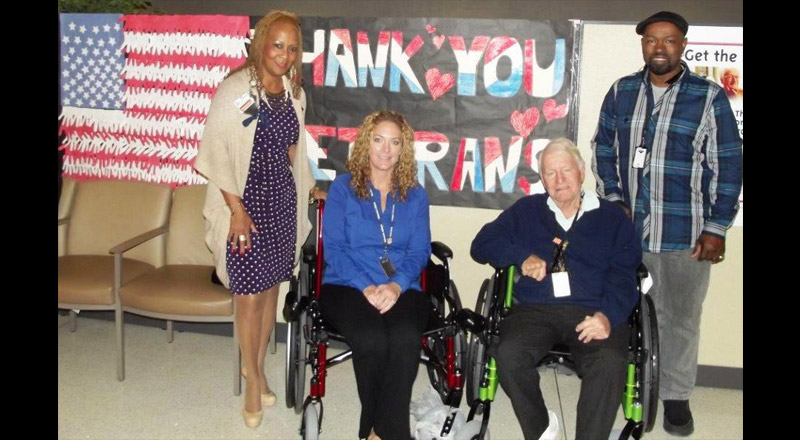 Wheelchairs for Warriors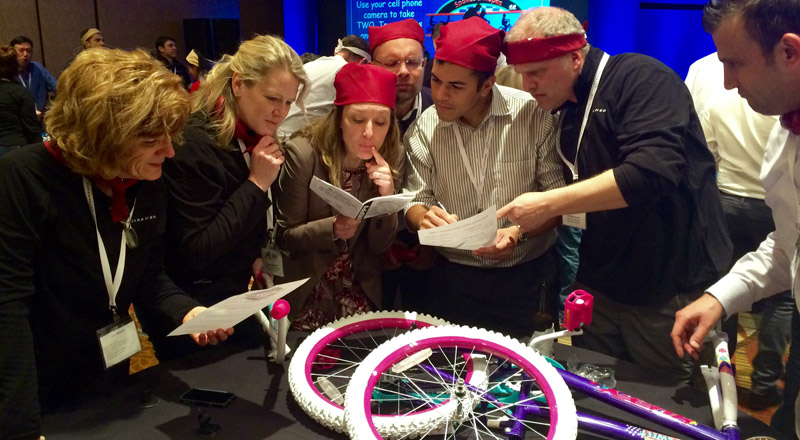 Spokes for Hope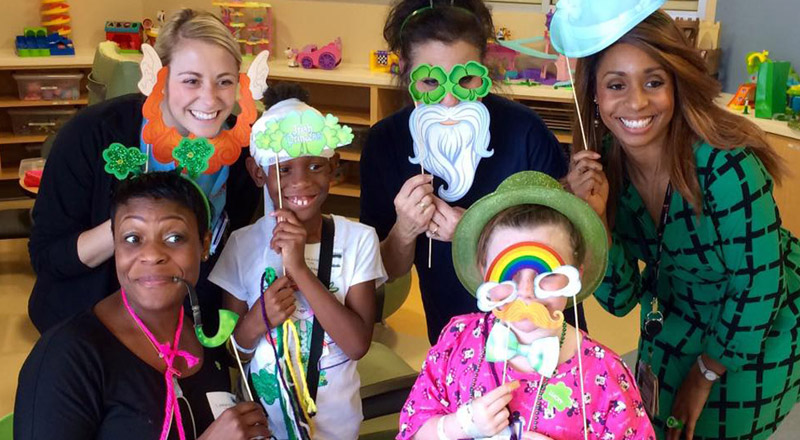 Hope FLOATS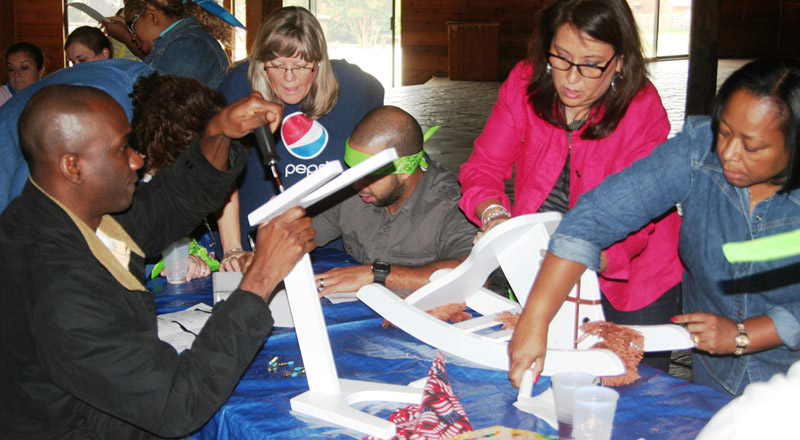 ROCK the Horse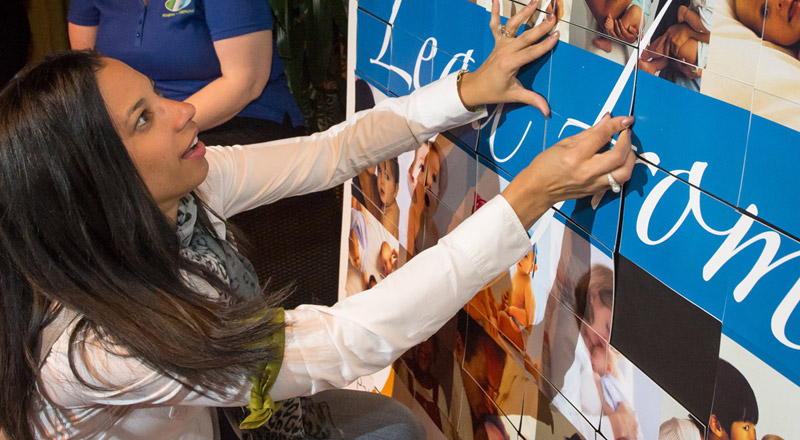 The MISSING Piece
"We kicked of our 2022 Conference by doing one of our favorite things – a community event! 2 Guys Doing Good helped us build 150 bikes that were donated to children in the local area. We went from unboxing to seeing the kids ride away on the bikes in about an hour! It's amazing the impact that can be made in such a short amount of time."
NothingBundtCakes
"I fully anticipate that you will take the highest marks for being engaging, meaningful, and most importantly, leaving our folks with a feeling that they didn't only have fun, but they had fun working for a good cause. Thank you again for your energy and enthusiasm."
Kirsten Paust, Danaher Corporation
"THANK YOU again for your incredible generosity and ongoing support of our campus. Your gift served as a source of inspiration/focus for our entire campus over the past two weeks. We are truly grateful."
Zack C. Hall, Stephen C. Foster Elementary
"Growth and development as a leader can be challenging at times, so I am especially grateful for your willingness to invest a significant amount of your time and efforts in creating opportunities for our pharmacists and students to give back and leave a positive impact on others through our community service projects."
Micah Cost, PharmD, MS; Executive Director, Tennessee Pharmacists Association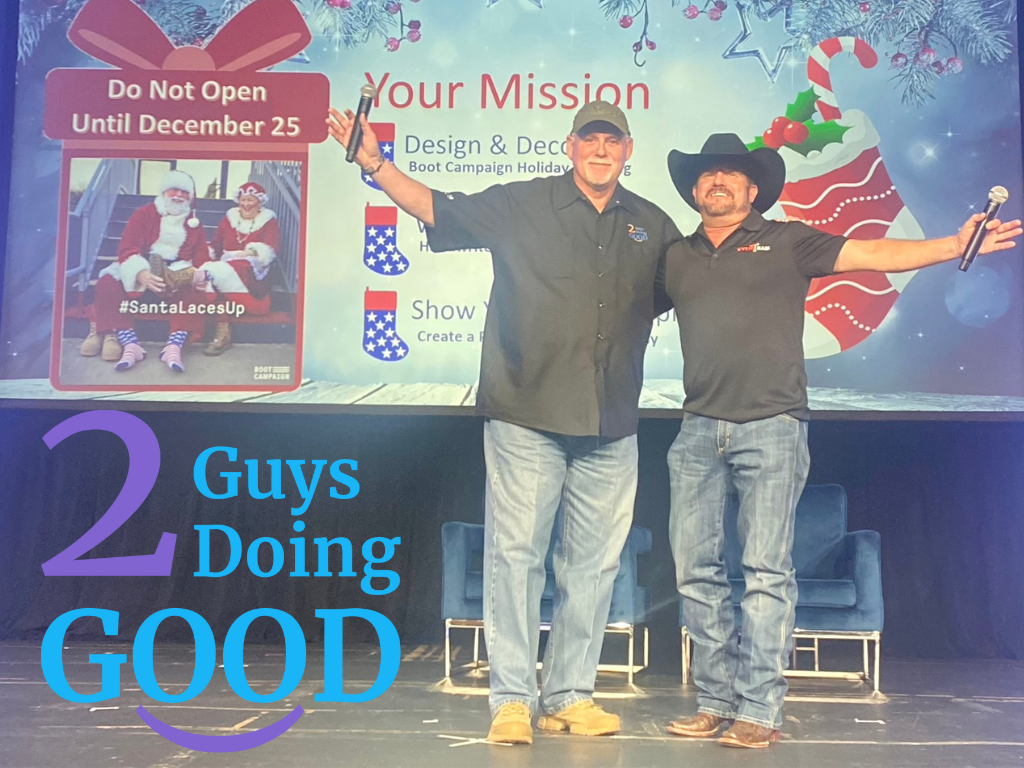 Steven G. Foster, CMP of Foster+Fathom, and Rowan Pickering of Event Team Inc. became friends through their individual experiences as business owners, entrepreneurs, and military family members. They shared a vision to change the narrative, expectation, and delivery of team-building events as something more than just mediocre competitions with winners and losers, and instead promote the idea that "Doing Good" is "Good Business" that actually builds meaningful teamwork and brand loyalty.
Together, they launched "2 Guys Doing Good" – a nationwide "Team-Giving Initiative" – focused on helping organizations and individuals discover powerful ways to give back in the communities where they live, work, and meet. Today, they collaborate with more than 75 national charitable service organizations creating signature "Team -Giving Events" across the nation for corporate and association clients.
Featured Service
Organization Partner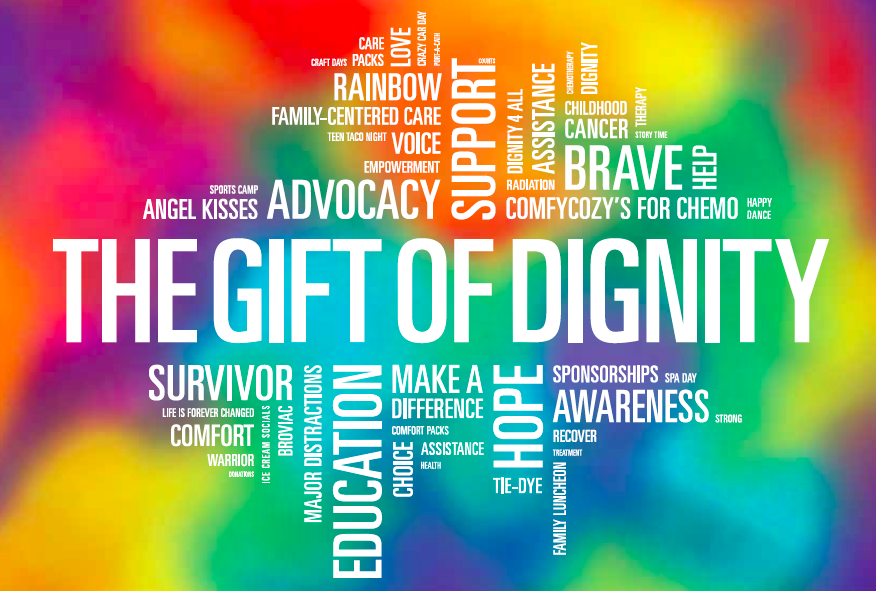 Amanda Hope Rainbow Angels is a nonprofit, support and educational organization designated by the IRS as a 501(c)(3) tax-deductible, tax-exempt organization, founded in 2012 in celebration of Amanda Hope's life. During her three-year fight with leukemia and nine-month battle with a brain tumor, Amanda Hope dreamed that one day she would design a fun clothing line for kids just like her that would provide comfort and dignity during chemo treatments. Amanda's life ended all too soon but her dream lives on through our Comfycozy's for Chemo apparel and her legacy continues with our expansion of programs and services.
Spokes & Hopes Bike Build
Foster+Fathom Gives Back
Giving Back is the FUEL that powers meaningful influence and engagement. It builds respect and reputation in the community, shapes meaningful business connections and networking opportunities and inspires team morale and loyalty. We're proud to partner with the following organizations who are changing lives, strengthening communities, and educating and elevating everyone connected to them.