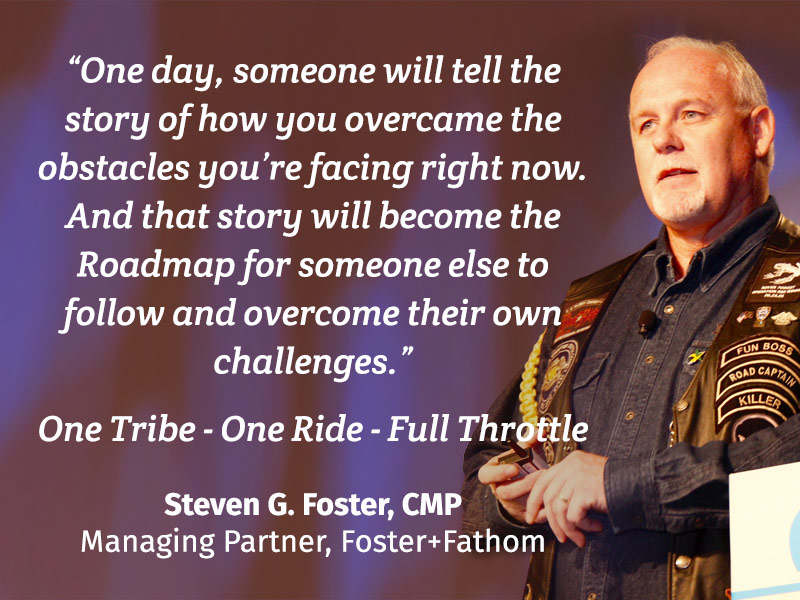 One Team, One Ride: Connect – Engage – Inspire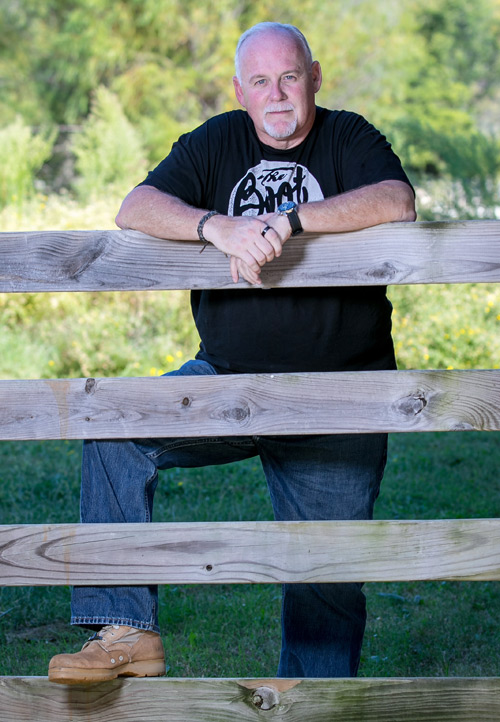 I'm often asked about the most memorable moments from my solo motorcycle ride around the perimeter of the country. There were many; the coastal views along the Overseas Highway to Key West, the raw emotion of the 9-11 Memorial in New York City, the power of Niagara Falls, the majestic Avenue of Giants in the Redwoods National Forest, the quirky artwork of the Enchanted Highway in Montana and the vast landscape of the Algodones Dunes in California.
But what made the journey a life-changing experience were the remarkable people I met along the way. Two WWII veterans remembering acts of courage at Pearl Harbor and Normandy over a Sunday morning breakfast in New Orleans. A homeless Vietnam veteran in Norfolk who asked nothing for himself, but hoped America wouldn't abandon its returning Iraq and Afghanistan veterans. A young man in Billings, Montana sharing the story of his brother, a decorated combat Ranger who became one of the 22 veterans who commit suicide every day in our country. An Army Dad at a roadside rest stop who wanted to give me gas money; his son was deployed overseas serving in harm's way.
Their stories sustained me across 32 days, 34 states and 13,000 miles riding alone through wicked thunderstorms, scorching heat, a mountain wildfire and the constant deluge of assorted bugs, dirt and grime. Their influence made all the difference, every day and in every way. And it continues.

Wearing the same shirt or name badge WON'T make You a Team
REAL leadership lives and lasts only when we inspire and encourage others on their own personal and professional ride. Full-Throttle Leaders make us take notice. They change opinions, inspire actions, redirect thoughts and influence outcomes.
That's the mission of the Full-Throttle Leadership Team, an alliance of entrepreneurs, combat veterans, foundation executives and a Gold Star Mother dedicated to transforming your leadership efforts into a "Force Multiplier for the Greater Good." Their experiences in business, on the battlefield and at home will inspire you to run "wide open" alongside the people who saddle-up every day to do the work you do; whatever it may be.
MEET THE FULL-THROTTLE LEADERSHIP TEAM
Steven G. Foster, CMP
Managing Partner, Foster+Fathom
Steven Foster has one speed – "Full-Throttle!" An award-winning leadership speaker and writer, Steven is a nationally-recognized advocate for giving back to the communities where we live, work and meet; and it's that commitment which fuels his desire to inspire the same "Passion-Power-Purpose" with everyone he meets.  A popular motivational speaker profiled by CNN/Fortune as a Small Business Success, Steven travels the country sharing the amazing stories of the veterans and military families he met on his "Full-Throttle Leadership Ride," while collaborating with organizations, including the National Football League, Major League Baseball, FOX Sports, Lockheed Martin and Deloitte, to build high-performance teams.
Jacob Schick (USMC, Ret.)
Executive Director, 22Kill
Corporal Jacob Schick is a third generation Marine who epitomizes service and sacrifice. After a triple-stacked tank mine detonated below his vehicle in Al Anbar Province, Iraq in 2004, Jake suffered life-threatening injuries including amputation below the knee of his right leg, traumatic brain injury (TBI) and post-traumatic stress disorder (PTSD). "Physical pain reminds you you're alive, mental pain tests your will to stay that way", says Jake; whose mission now is to motivate people to be better tomorrow than they were today and end the tragedy of veteran suicide through the life-changing efforts of his organization, 22Kill.
Johnny Joey Jones (USMC, Ret.)
Zac Brown's Southern Ground
Staff Sergeant Johnny "Joey" Jones turned a traumatic, life-changing disability into a personal mission to improve the lives of all veterans. Known to his friends as "Triple J," Joey deployed to both Iraq and Afghanistan, and was responsible for disarming/destroying more than 80 improvised explosive devices (IEDs) and thousands of pounds of other unknown bulk explosives. On August 6, 2010 he stepped on an IED, resulting in the loss of both of his legs above the knee. After a long recovery and losing his best friend to a PTSD-related suicide, Joey became a passionate voice and advocate for fellow veterans. Currently on staff at Zac Brown's Southern Ground, Joey hosts his own inspirational podcast, "Blown Away with JJJ" and appears regularly appears as a military analyst for a variety of national media outlets.
Mark Burleson (USMC, Ret.)
Veteran Ambassador, The Boot Campaign
Staff Sergeant Marcus Burleson, USMC, knows what it's like to serve his country and return home to face overwhelming change and challenge. He served in the Marines for more than a decade before deploying to Afghanistan where explosions were a part of his daily life. A Team Leader and Explosive Ordnance Disposal Technician with the 2nd Platoon, Mark's life was shattered in 2011 when an IED exploded in his hands with devastating impact: The road to recovery continues, but Mark passionately serves fellow veterans facing their own life-changing injuries as a mentor at The Boot Campaign.
Cindy Dietz-Marsh
Gold Star Mother, Danny Dietz Memorial Fund
Cindy Dietz-Marsh is a Gold Star Mother and Author of the book, "Danny: The Virtues Within." Her son, Petty Officer 2nd Class Danny Dietz was a member of the 4-man SEAL Team memorialized in the book, "Lone Survivor." During Operation Red Wings in June 2005 in Afghanistan. Danny and two of his teammates on the ground were killed during a fierce gun battle with Taliban forces; as were  eight more SEAL's and eight Army Night Stalkers responding in Chinook helicopter which was shot down by a rocket-propelled grenade. To honor their Son and Brother; Cindy and her family started two non-profit organizations; The Danny Dietz Leadership & Training Foundation; and Danny Dietz Memorial Fund; which provide assistance and resources to a variety of veterans and youth organizations.
Schedule an appearance by The Full-Throttle Leadership Team
at your next Meeting or Event!
GO FULL-THROTTLE!