Organizations do strange things in the name of "team building." Most of it fails spectacularly!
For too long team building has been nothing more than simple games poorly executed and resulting in a false sense of team solidarity. Ineffective races, relays and networking events are the norm. You don't build great teams by getting participants to compete in lame contests. Meanwhile, the wheel keeps turning.
The most important factor in the design of any team building event is not the choice of activities, but the outcome you want to achieve. What is the "MUST-HAVE?' Is it for purely for the participants to share a common experience and have fun? Does the event need to tie-in to a conference theme and provide adaptable learning that can be applied at work?  Do you want to create an event that reinforces "we're good at what we do?"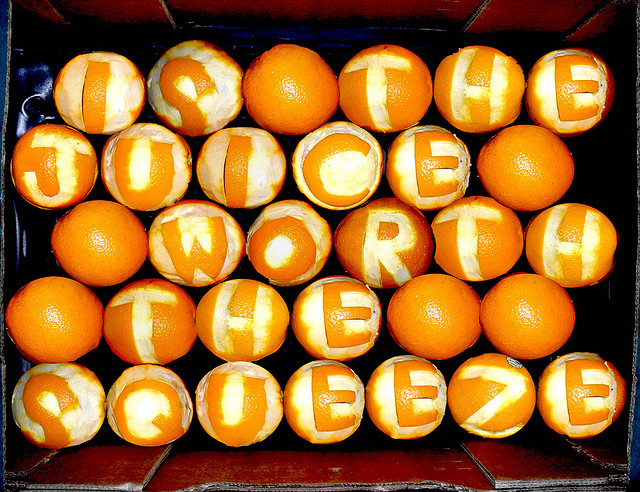 A successful team building event balances expectations and effort. Is the outcome (the juice) really worth the effort (the squeeze). If the reward is just bragging rights for the winners, cheap prizes or medals; you achieve the opposite of what was intended.  Creating "losers" is never been good for company morale.
So, what makes a great  team-building experience?
Inclusive: Everyone participates and contributes
Motivational: Changes individual attitudes and adds value to the organization
Personalized: The event enhances your culture and addresses your challenges
Active: Facilitates Collaboration and FUN
Community: Influences positive change where you work and meet
Transferable: Provides adaptable learning solutions for the workplace
There are better opportunities for companies and individuals who want to make a REAL impact. The best team building events connect an organization to the community where its employees live, work and meet. Providing your "team" with a cause to rally around not only helps those in need, but engages people in doing good work, creates a sense of REAL accomplishment and raises the organization's public profile in a positive way. One additional long-term benefit here; by making an ongoing commitment to a charitable organization, your company provides a way for the learning on-site is followed up with meaningful activities in the workplace long after the initial team building event is done.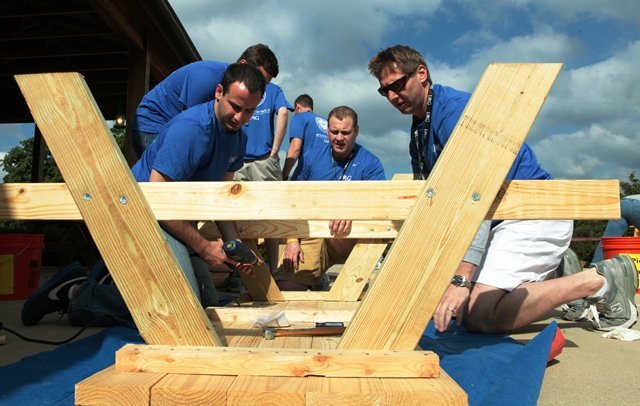 Wearing the same shirt or name tag doesn't automatically turn individuals into a 'Team." That takes time, work and most important; shared experiences that build trust and create a sense of accomplishment. That's the message we've been sharing with organizations all across the country in the past year. 
We want your organization to get better serving others, and as result; get better  working together at what you do best every day. Mission #1 at Foster+Fathom is to help organizations and individuals GO FULL THROTTLE – finding unique ways to ignite their Passion through the Power of serving others for a greater Purpose.
To go Full Throttle is to run like a "bored-out" engine with no regulator; wide open in everything you can do to serve a cause. And we can all do something. Find something that matters to you and do what is in your power to do.
Today is a good day to build a TEAM and make a difference, wherever you are.