Day 23: Phoenix to Las Cruces. 423 Miles
Left Phoenix under cloudy skies and a bit of rain, but since I was headed into the desert, the cooler temperatures were a welcome start to the day.
Although I missed my friends with the AzMPI Chapter (they were just returning from MPI's WEC in Las Vegas), I did blow past the Wild House Pass Casino & Resort where just last month Judy Webster and I facilitated a chapter board retreat. Interesting to be riding by the same venue just a few weeks later!
Stopped at Tucson Harley-Davidson and dropped off more Ride/Boot Campaign materials for their HOG Chapter. The H-D dealerships along the route has been great when it comes to helping me promote the Ride.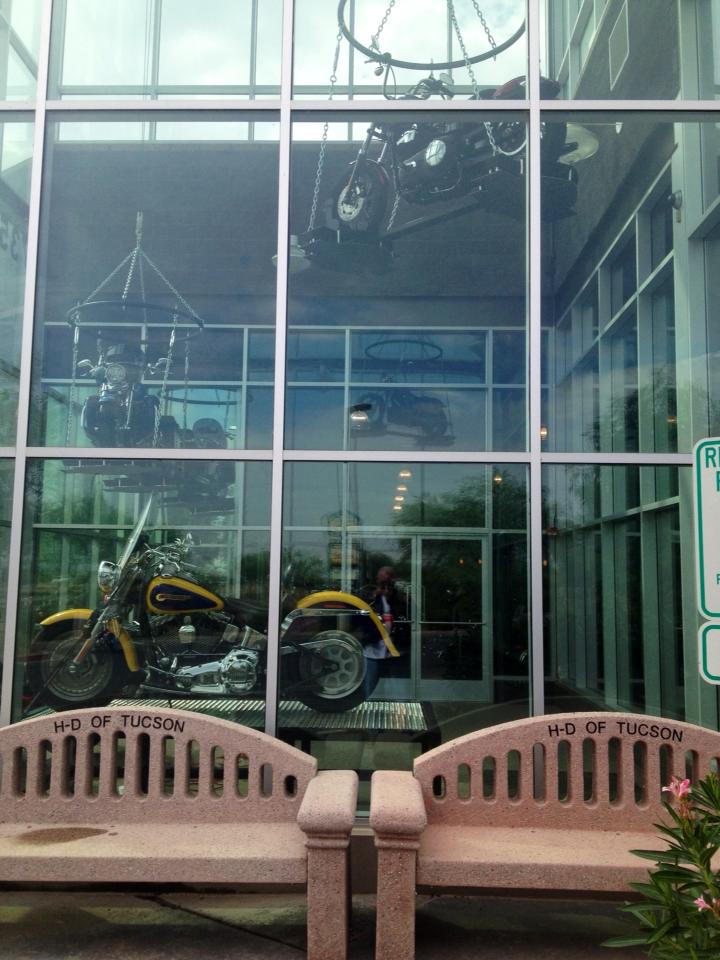 Some very interesting side trips and stops today.
The Pinal Airpark just off I-10 is the final resting place for civilian commercial aircraft. Old airplanes are lined up there waiting to be scrapped. Not far away is the 309th Aerospace Maintenance and Regeneration Group at Davis-Monthan Air Force Base that provides the same service for military aircraft. Not a site you see very often, huge commercial jets sitting silently by the roadside.
Later, came within shootin' distance of Tombstone, famous for the Gunfight at the OK Corral between the Earps and a group of outlaws known as The Cowboys.
It didn't take long for those cool morning temperatures to give way to the heat, which was back up over 100 when I stopped at Texas Canyon (AZ) for a break. Saw lots of interesting road signs along the way, especially at roadside rest stops and scenic vistas. Here signs were posted with pictures of rattlesnakes and scorpions, warning to stay off the rocks, so I didn't venture too far off the marked paths!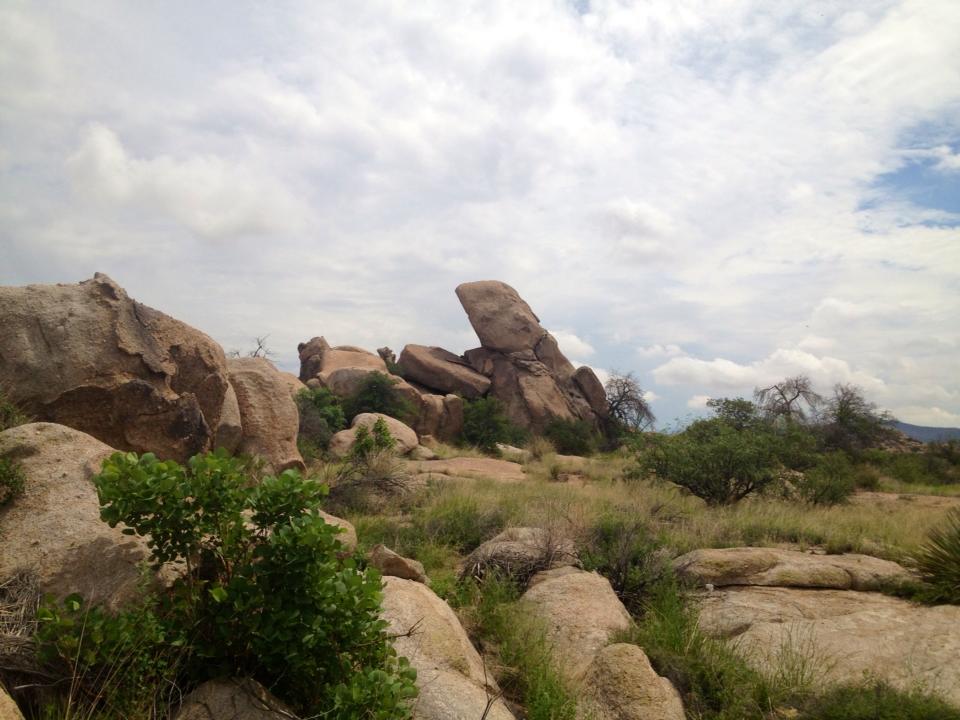 Lots of Wilderness Study Areas and State Parks to pass through as I entered New Mexico. I did stop for lunch near the Shakespeare Ghost Town, so made a short run there and visited the nearby Veterans Park as well.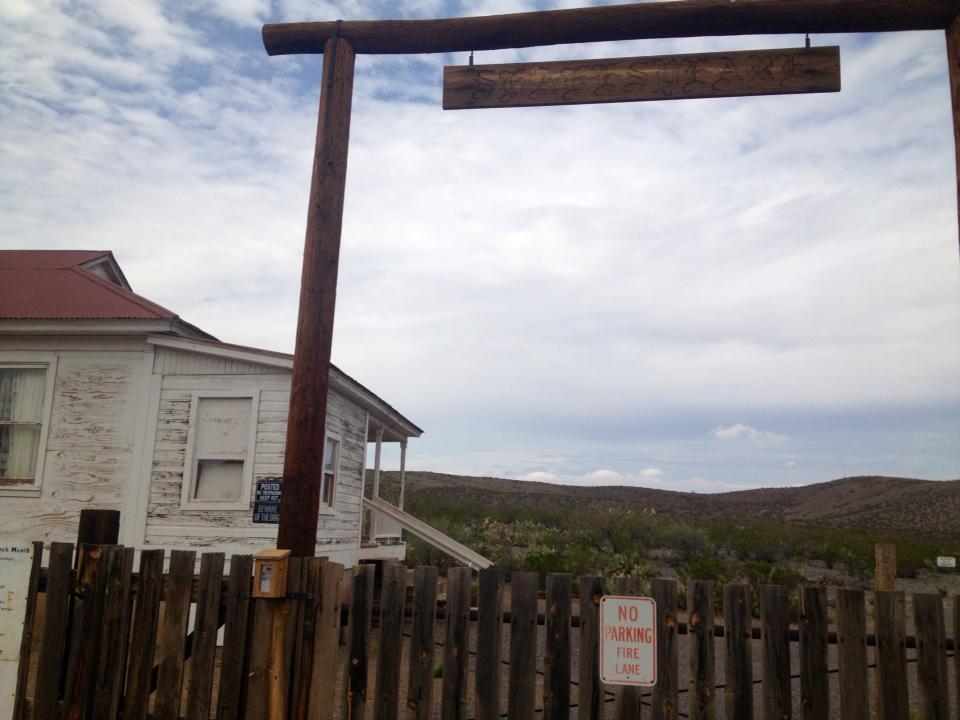 Probably would have stopped even more if my back tire wasn't WELL past the time for a replacement, so I made my way to Las Cruces and Barnett's H-D for the replacement. Great customer service here; they stayed late to get the work done so I could stay on schedule.
Day 23 is dedicated to my Friend, Gary Woods, and all the other Vietnam-era veterans (1959-1975). Your service is honored and we remember the 58,200 names of those who died or are listed as MIA.
Day 24: Las Cruces to Junction. 489 Miles
Got a bit of a surprise today. Wendy and the Kids will be in San Marcos tomorrow so I'm altering the route to spend a day with them. Not ready to bust out a 700-mile ride, so I'm headed to Junction which will put me within 150 miles of them tomorrow.
Leaving New Mexico and it's not long before I return to Texas. Stopped at the "other" Barnett's H-D, this one billed as the World's Largest, to check-in with the HOG Chapter there and leave them my Boot Campaign information.
It's great to be back in Texas. I've ridden so many of the roads across this state, it really was like coming home in so many ways.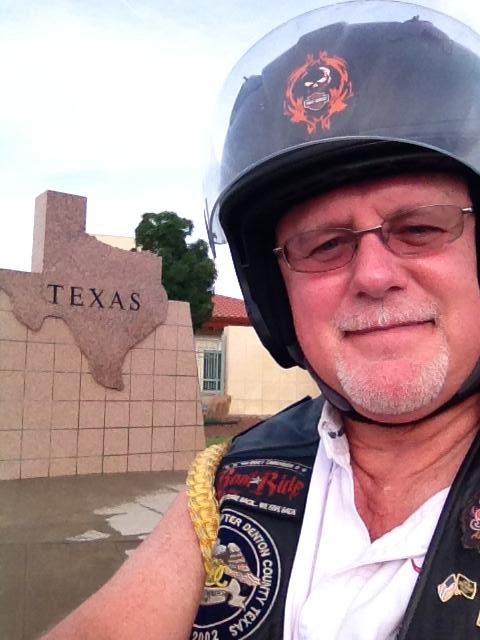 Passed through Fort Hancock, which is not just a powerhouse in the high school sport of 6-Man Football, but also featured prominently in one of my favorite movies, The Shawshank Redemption. If you are a fan, Fort Hancock is where the main character, Andy Dufresne, crossed the border into Mexico after escaping from Shawshank Prison on his way to the beaches at Zihuatanejo.
My home chapter, American Eagle HOG, likes this part of Texas, and we've ridden it many times as part of our annual Lone Star Challenge Points Ride, so passing through Van Horn, Fort Stockton, Balmorhea State Park and Ozona was like a reunion ride in many ways.
The Texas sunshine was a welcome sight, but the Texas heat played havoc with the bike, actually baking my heat shields to the point where both literally fell apart. Welcome Home!
Now you may ask, why Junction, Texas?
The small Texas town played host to a memorable 10-day football camp run by Paul "Bear" Bryant in 1954, his first year as head coach at Texas A&M. The Junction Boys is the name given to the "survivors" of that camp – an ordeal really – that has since achieved legendary status, was the subject of a 2001 book The Junction Boys and a movie produced by ESPN.
The Texas Hill Country was experiencing severe drought and heat, with temperatures soaring over 100 degrees each day of camp. Practices began before dawn, lasting all day with meetings until 11:00 PM. The heat, practice schedule and Bryant's refusal to allow water breaks was too much for many of the players, and each day many quit the team.
By the end of the 10-day camp, only a fraction of those that started were left. Among the "survivors" (the number varies from 27 to 35) were future NFL coach jack Pardee and future Dallas Cowboys coach and Alabama coach Gene Stallings.
Being an Alabama guy, of course, I had to try to find the site of this famous football camp, and I did. Its located just a few miles outside Junction.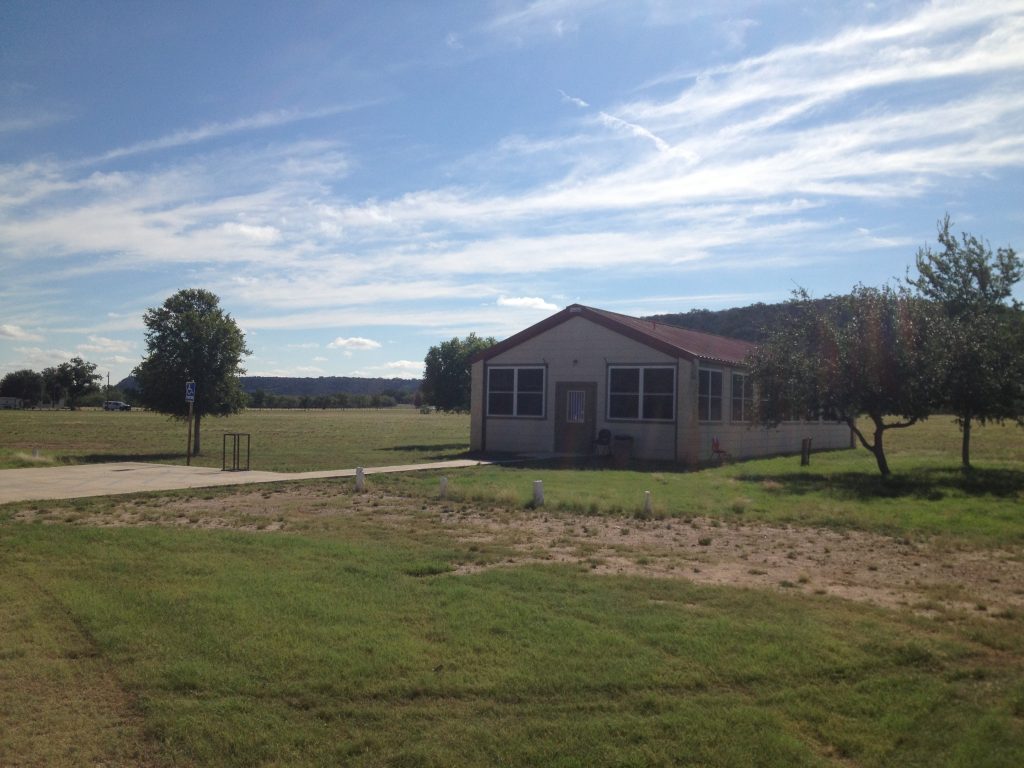 Sometimes, those slight adjustments we make to the Master Plan open us up to new experiences we couldn't have imagined. Today was a great Ride!
Day 24 is dedicated to the 1st Armored Division at Fort Bliss, the Army's second-largest installation. I visited the museum on post and its a must-see if you're in El Paso.