Day 3: New Orleans to Panama City Beach. 315 Miles
The morning began with a special reminder of just what this Ride is all about.
Clem Goldberger with the National WWII Museum in New Orleans arranged a special interview with two WWII veterans, Bert Stolier and Tom Blakey. If you're not familiar with the National WWII Museum, you absolutely must plan a visit there. It opened on June 6, 2000 and was founded by historian and author, Stephen Ambrose. The Museum tells the story of the American Experience in the war that changed the world — why it was fought, how it was won, and what it means today.
It was among the Museum's amazing artifacts that I sat down with Bert and Tom to discuss their service, leadership, the price of freedom and why we need to remember our service men and women. Both men shrugged off the notion they are part of what journalist Tom Brokaw called "The Greatest Generation," but I think it is both appropriate and deserved.
Bert, who is 94 years old, lives with a Golden Retriever and runs 3 miles every day, was born in New Orleans. He enlisted in the Marines in 1940 and served throughout the Pacific. He was at Pearl Harbor on Dec. 7, 1941 during the Japanese attack, and later was assigned to the USS Northhampton, which was torpedoed and sunk off Guadalcanal during the Battle of Tassafaronga.
Tom, a native Texan from Nacadoches, enlisted in the Army, graduated from jump school and joined the 82nd Airborne Division. He parachuted into Normandy on D-Day, June 6, 1944, and later saw action at the Battle of the Bulge.
Both men were equally humble about their service. "We had a job to do and we did it," said Bert. "We had good leaders, they could handle anything and they did," said Tom. Instead of focusing on their service, they both talked about the needs of veterans who served in Vietnam, Iraq and Afghanistan. "They need help and the American people need to everything they can to make sure they get it," said Tom.
It was an honor to spend Sunday morning with Bert and Tom. Ask to meet them the next time you visit the National WWII Museum. They are REAL American Heroes.
Leaving New Orleans, I headed east; crossing through four states – Louisiana, Mississippi, Alabama and Florida. Along the way, I passed many pre-World War II vintage automobile competing in the 2013 Hemmings Motor News Great Race. This year's race from St. Paul, MN to Mobile, AL, covered 10 States in 9 Days for 2,100 miles. It was great to see so many other people out on the road enjoying a trek across America!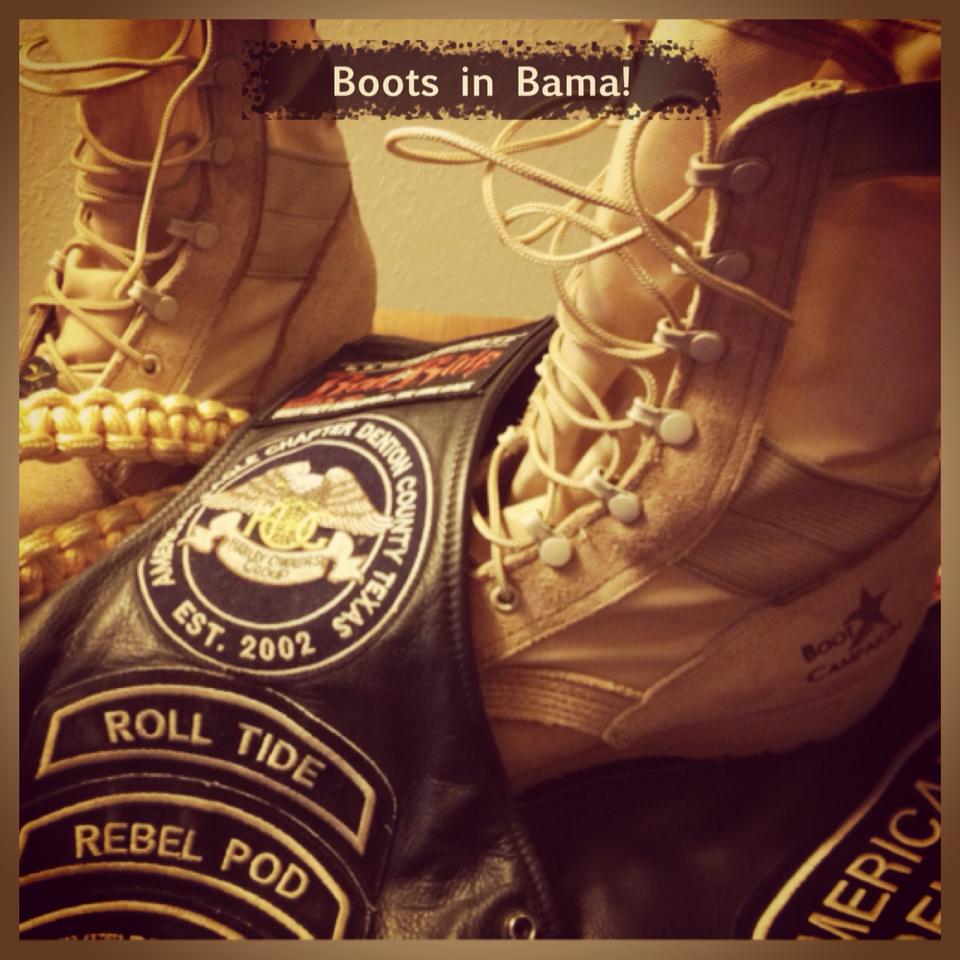 Ate lunch with my brother, Rod; his wife Joyce and said goodbye to my temporary support vehicle driver (nephew David), and continued on to Panama City Beach. All-in-all, a great day.
Day 4: Panama City Beach to Fort Myers. 507 Miles
Rolled out in the Florida sunshine, headed down the 98 Coastal Highway. Began the morning saluting the men and women of the US Air Force at Tyndall AFB, home of the 325th Fighter Wing (Air Dominance).
Then it was off on some of the best beach riding anywhere; Mexico Beach, Apalachicola and Carrabelle (home to the world's smallest police station and birthplace of "Buck" O'Neil, legendary Negro American League player and manager.) Nothing like riding in the Florida sunshine!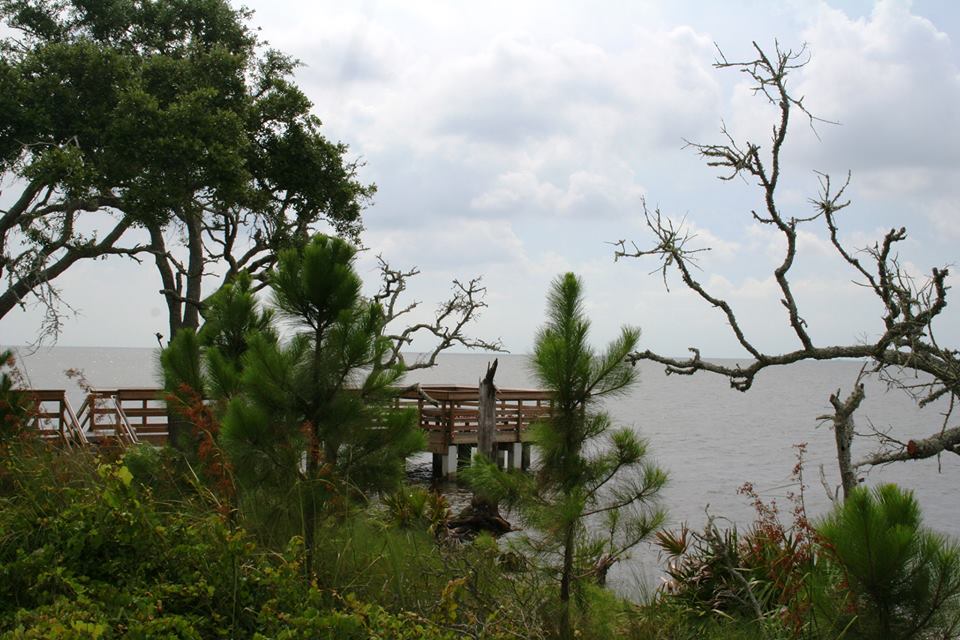 And then the rains came. Blinding, wind-whipped thunderstorms were my constant companion for the final 300 miles through Chiefland, St.Petersburg, Bradenton, Sarasota, Port Charlotte and into Fort Myers. Soaking rain that managed to find its way through the rain suit so that I arrived drenched like a drowned rat. But made it, I did.
Hot shower, food and bed…here I come!
Day 5: Change in Plans
The plan was to ride to Key West, but at 6:00 am this morning, more lightning and thunderstorms. So, I'm taking a day off the bike. Back to sleep!
The day has been productive, though. The Full-Throttle Leadership Ride Page has BLOWN UP TODAY with so many donations! Thank you to my friends Amanda Wells, Melissa and Mark Logar, Neva Fanelli/A&N Awards & Promotions, Carrie Riney/Inman Promotion Team, Jesh, Wendy & Zoe Batra, Jim and Jayna Monroe, Mark Thompson and Cathy Bullard Copeland for your amazing support of The Boot Campaign.
And finally, did a Skype interview today with Jeff Brady, host of The Texas Daily on KTXD-TV in Dallas. Thank you to the fabulous Betty Garrett for arranging this. The interview will air in Dallas on the 4th of July, so tune in!
Tomorrow, back on the bike as the FTLR heads to Key West!
Day 3 and 4 are dedicated to Bert, Tom and the veterans who volunteer at the National WWII Museum in New Orleans. They are living American Heroes.