Day 21: Oakland to Morro Bay. 235 Miles
Wasn't expecting much after the previous day's Ride. I already had seen images and experienced sights I will never forget. Lucky for me, there was so much more still to experience.
But first, let me begin with a gripe. Apparently, in California, the center stripe is an actual lane for motorcycles. Now I've seen some pretty dumb "squid" behavior in my time on a bike; 20-somethings' rippin' and roarin' in-and-out of traffic on their way to a certain smash-up, but, as my friend Suz Awbrey would say; these "crazy Cali driver" have taken bad behavior on a motorcycle to a whole new level. Glad I don't have to drive out here all the time – scary!
US 1 has to be the best ride on the planet. Once I left the big city behind it was on to some of the most amazing "twisties" you can imagine. Sharp turns along coastline, some of it with little or no guard-rail (so a bad choice here and its a long way down to the bottom), winding through Carmel, Point Lobos, Big Sur and San Simeon. Just way too many places to stop, which mostly I did, at every opportunity.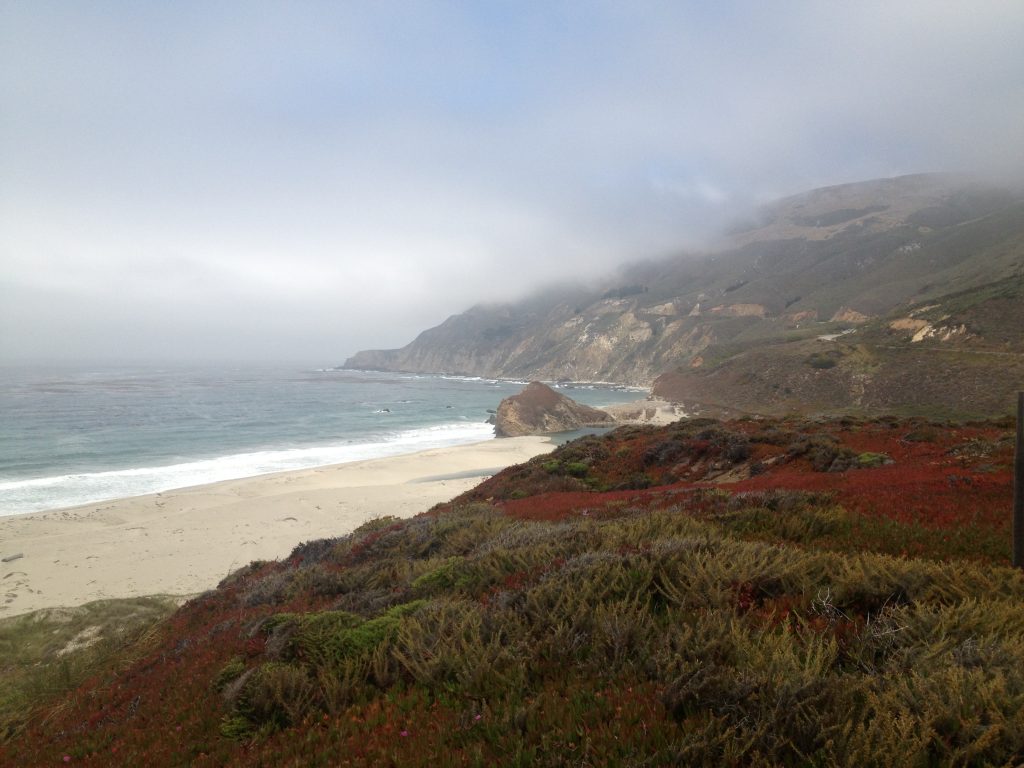 Saw surfers, fighting elephant seals, sheer cliff faces and falling rocks – all under alternating cloudy/chilly and sunny/warm skies. And, all the way averaging a speed I guarantee wasn't more than 35 miles-per-hour. Took me almost six hours to make the drive!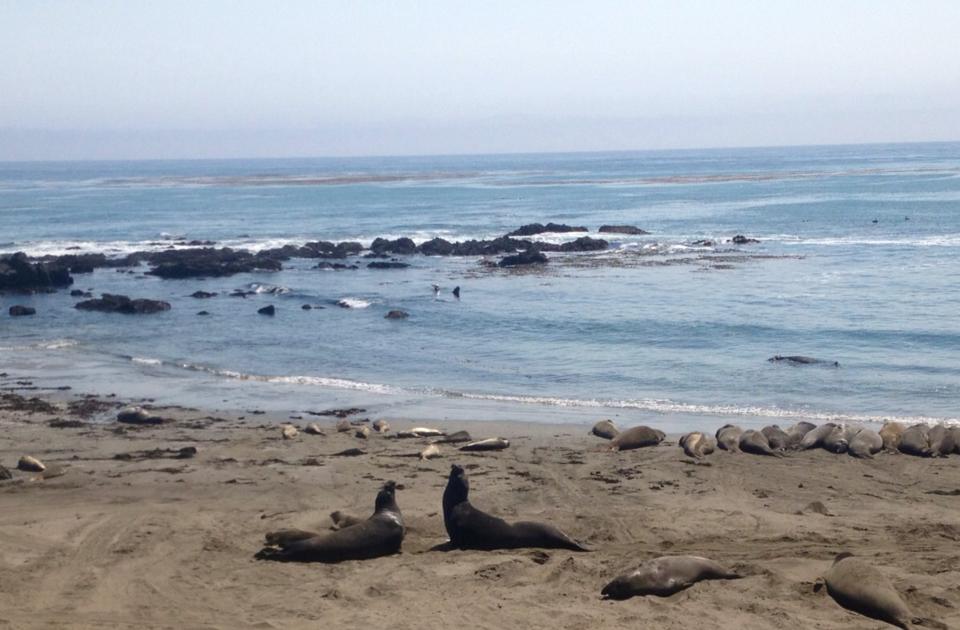 Arrived in Morro Bay to find anther gem of a small coastal town. The town, sometimes called the Gibraltar of the Pacific, gets its name from Morro Rock, named in 1542 by Portuguese navigator Juan Rodriquez Cabrillo. (You can learn a lot by watching the "Hotel Info" channel in your room. Checked in and took some time to do mundane road stuff; laundry, wash the bike, eat!
Then headed down to the harbor to catch the sunset at Morro Rock.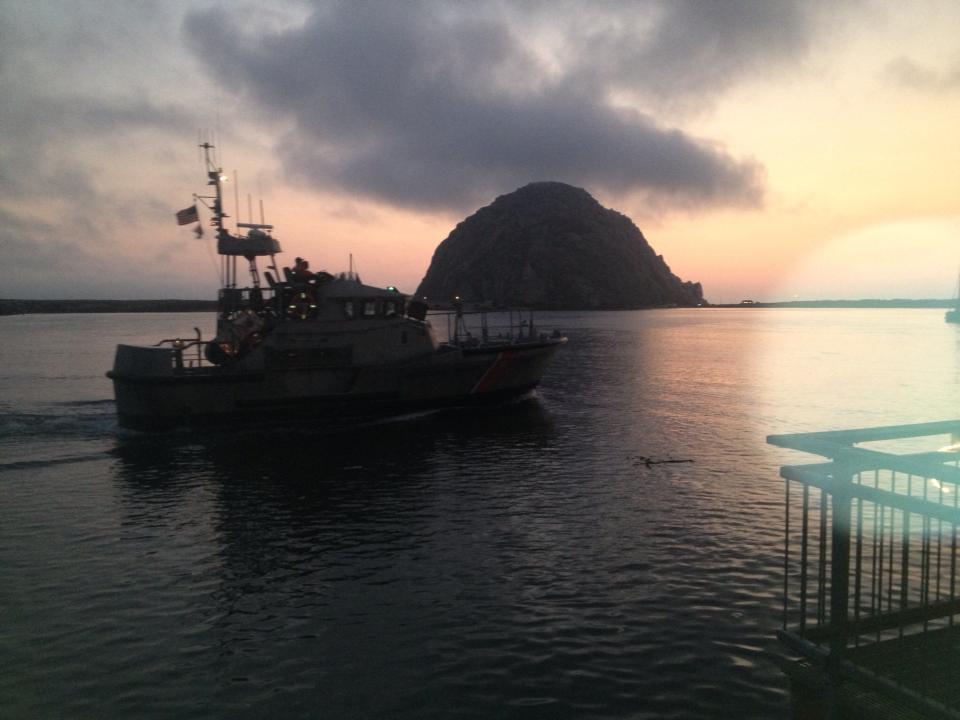 The US Coast Guard lists the harbor as one of the most dangerous in the entire nation. From 1979 to 1987, 21 lives were lost in boating accidents alone, and many additional deaths have resulted from sightseers and fisherman being swept off the rocks of the breakwater surrounding Morro Rock. The Coast Guard was working the harbor that evening, but still a very pretty place to catch a sunset.
Another phenomenal day on the Full-Throttle Leadership Ride.
Day 21 is dedicated to those serving in the National Guard at Camp San Luis Obispo. It also houses the California State Military Museum and serves as a training ground for several local, state, and federal agencies.